McConnell Air Force Base - Fishing
Rules & Regulations
Fishing on McConnell AFB is permitted provided anglers obtain and ca​rry on their person a McConnell AFB fishing permit AND a State of Kansas fishing license. Persons younger than 16 or older than 74 do not need a license.
All state regulations apply. State regulations can be found here.
Fishing is allowed at 4 sites -- the KANG pond and the 3 ponds in the Krueger Recreation Area, known as the "Windmill Pond," "Bee Tree Pond," and "Teardrop Pond". All fishing is catch-and-release only.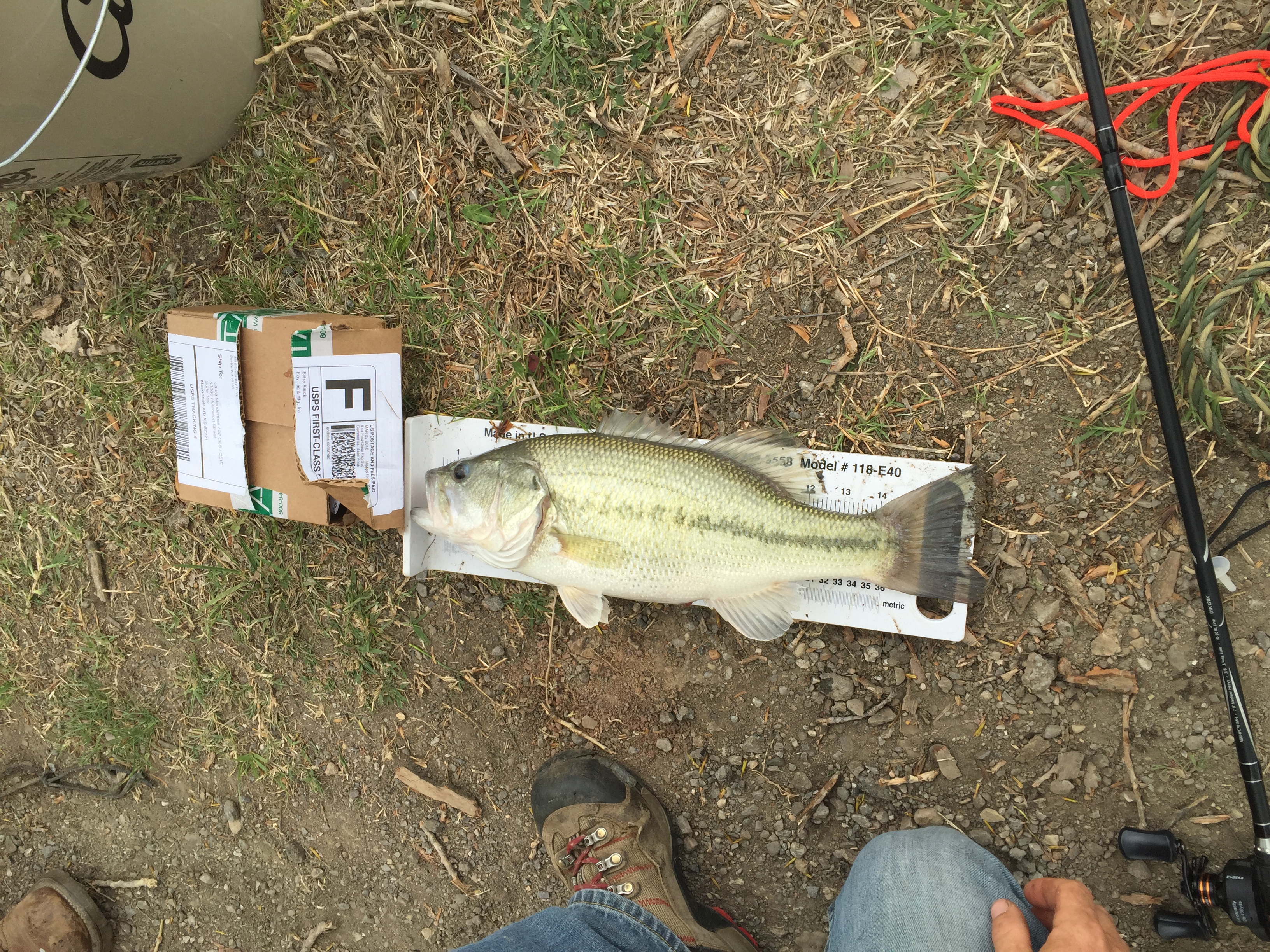 Register for a permit using mcconnell.isportsman.net/home. Payment and printing of the permit are also via the i-Sportsman application. Payments are by credit card. Sorry, there are no refunds.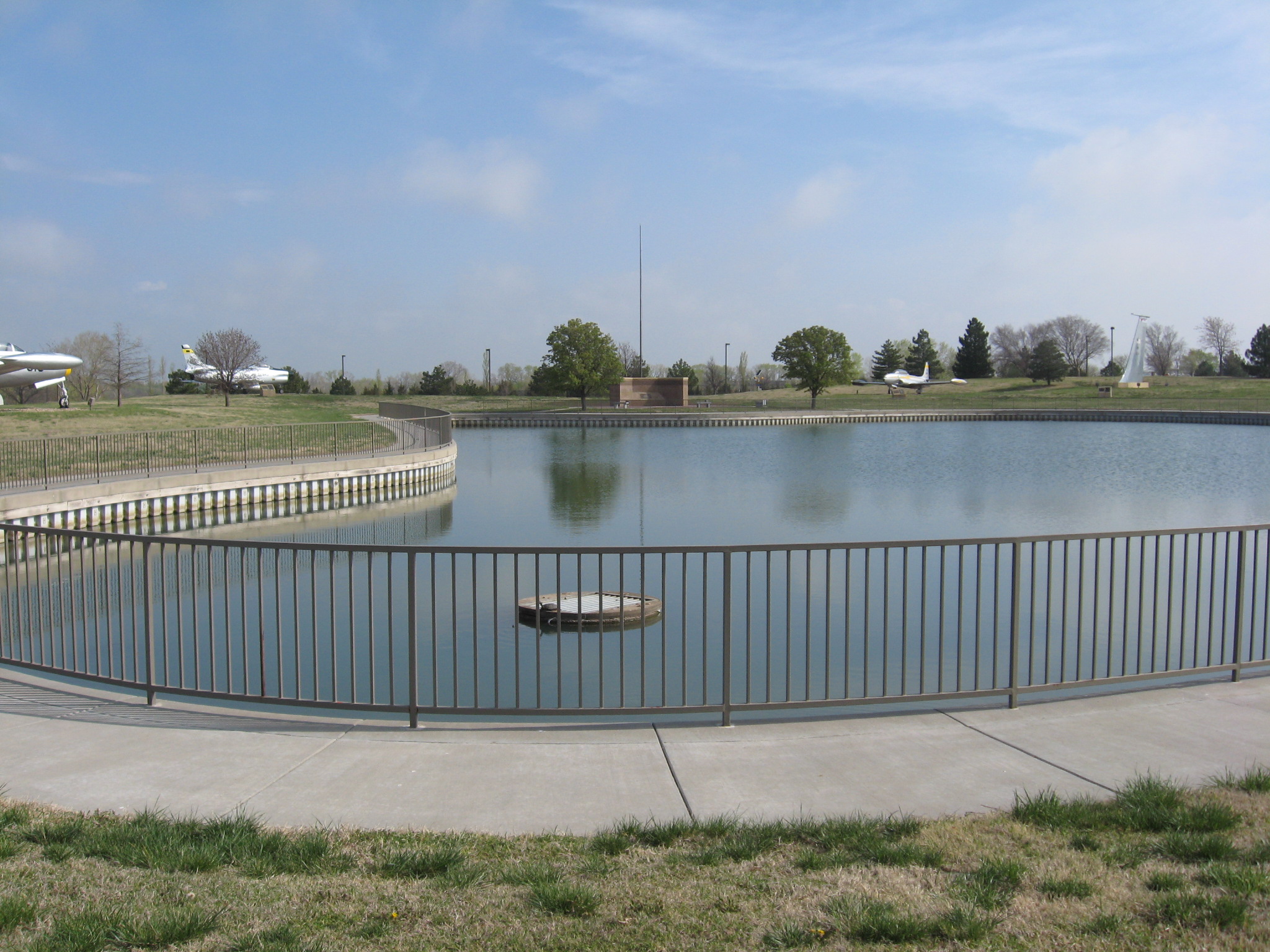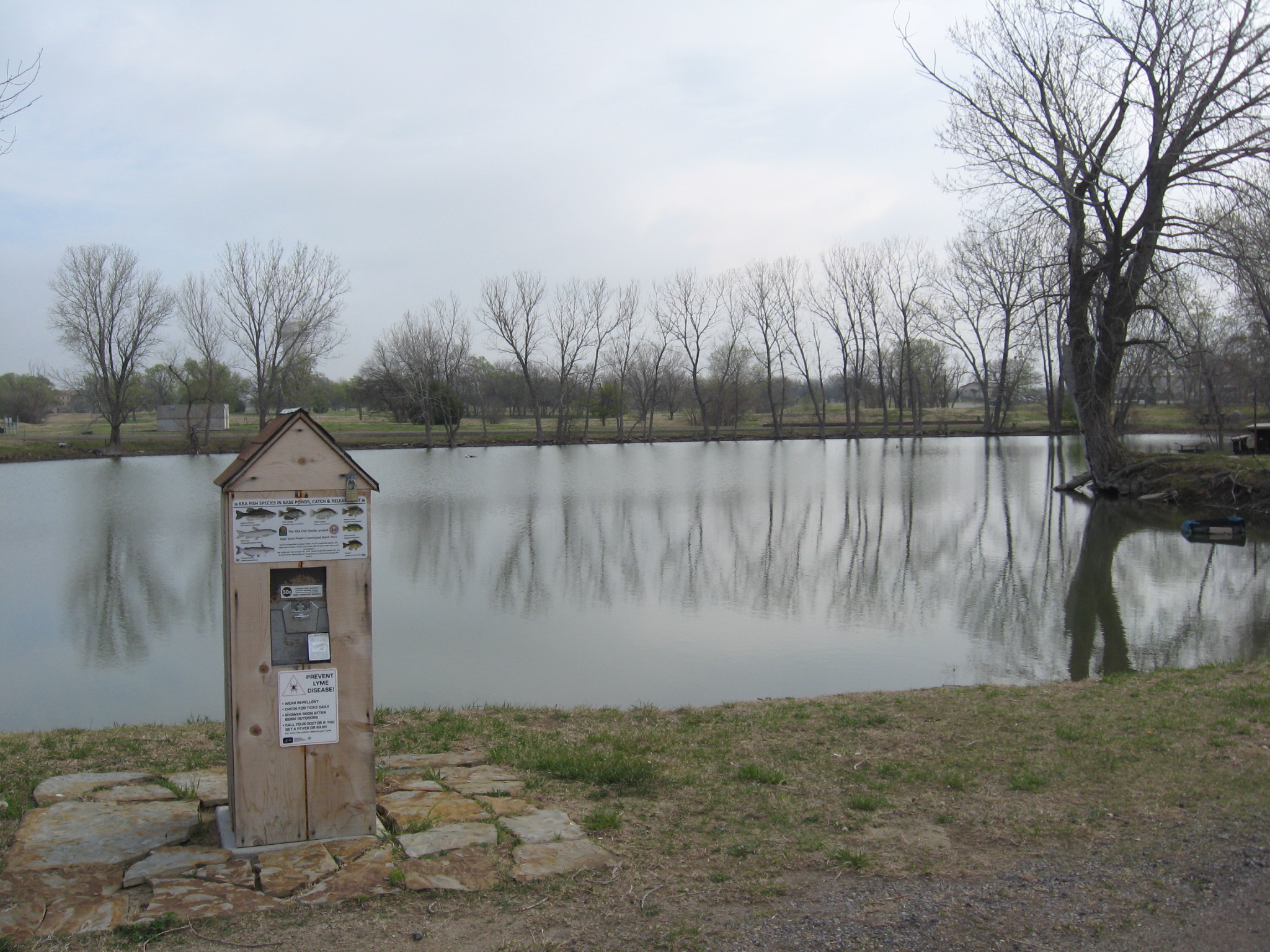 <--- KANG Pond
Bee Tree Pond --->
Updates From the Base Fish and Wildlife Biologist
+ results of the 2015 pond fishery survey found the following species on base: largemouth bass, bluegill, green sunfish, hybrid bluegill, white crappie, channel catfish
+ we stocked the bee tree and windmill ponds in April 2016 with largemouth bass, channel catfish, and hybrid bluegill
+ with the help of an Eagle Scout candidate from a local Boy Scout troop, we initiated a fish health study using pink, nylon tags called Floy Tags. We tagged 25 fish for this long-term study.Tagged fish are found in the bee tree pond.
What to do if you catch a tagged fish:
(1) write down the tag number (2) get a length measurement (3) report information here: laura_mendenhall@fws.gov
Alternatively, you can write down the tag number, and then take a photo of the fish laying on or held up to a nearby landmark, e.g. the fish feeder, and send it here: laura_mendenhall@fws.gov
Thanks for being a part of our study!
Map of Fishing Ponds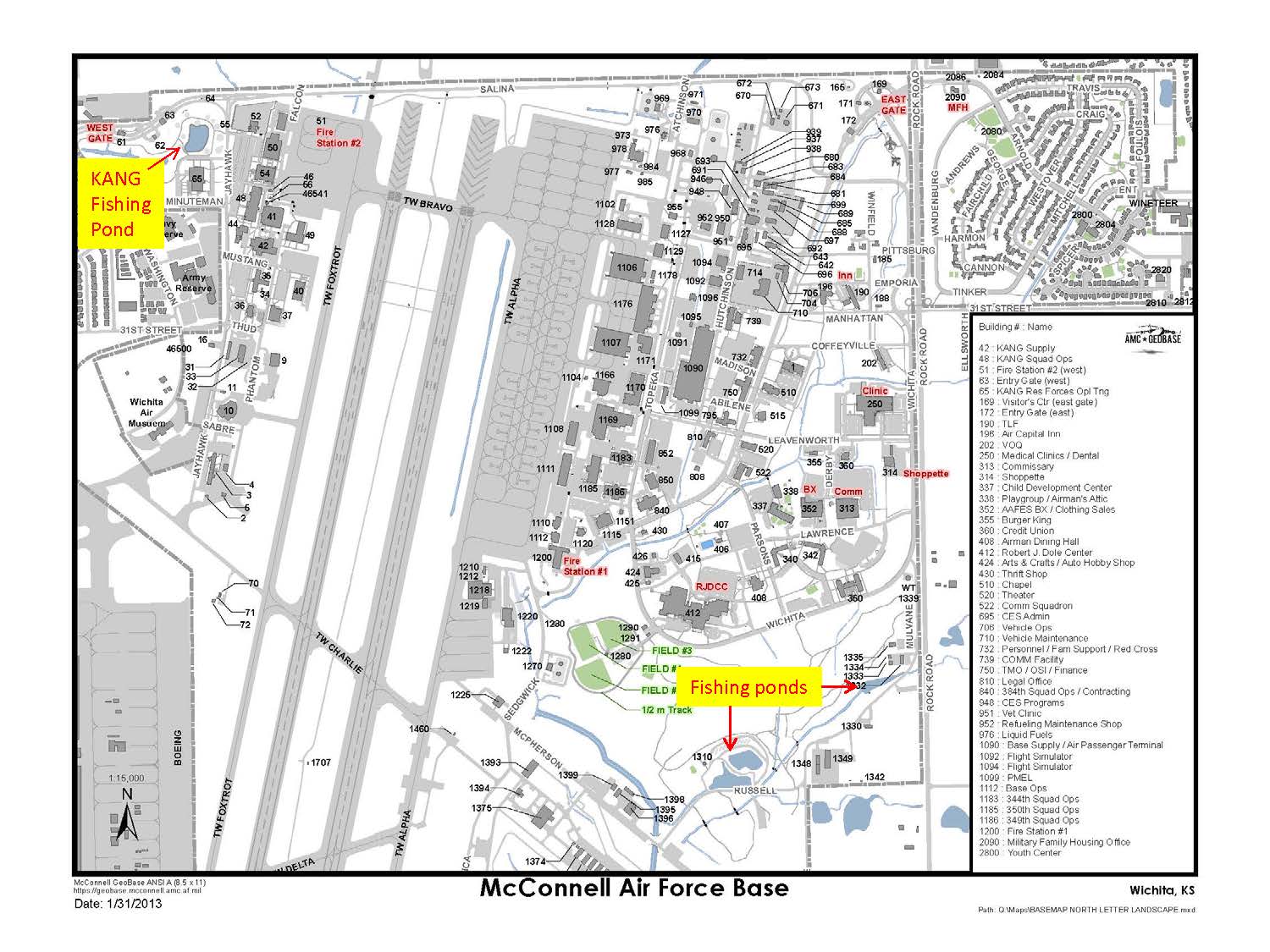 Questions, comments, concerns? Feel free to stop by Building 9 on base to talk to us, or contact:
Laura Mendenhall: 316-759-5765 or laura_mendenhall@fws.gov or Tina Seemayer: 759-4445, tina.seemayer@us.af.mil