Plant List
A list of plants found in the gardens and where they can be found.
Air Force Wing Garden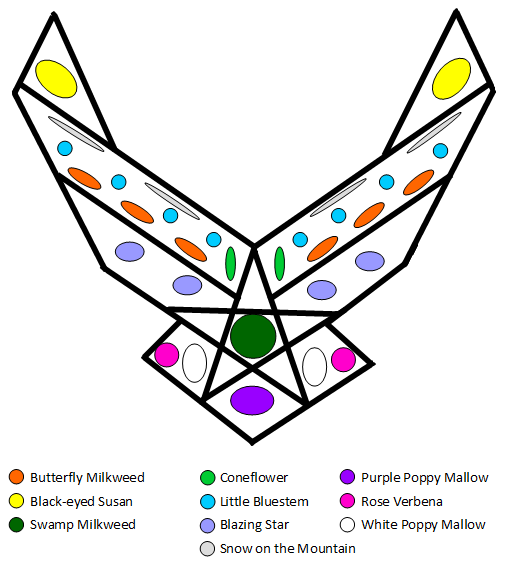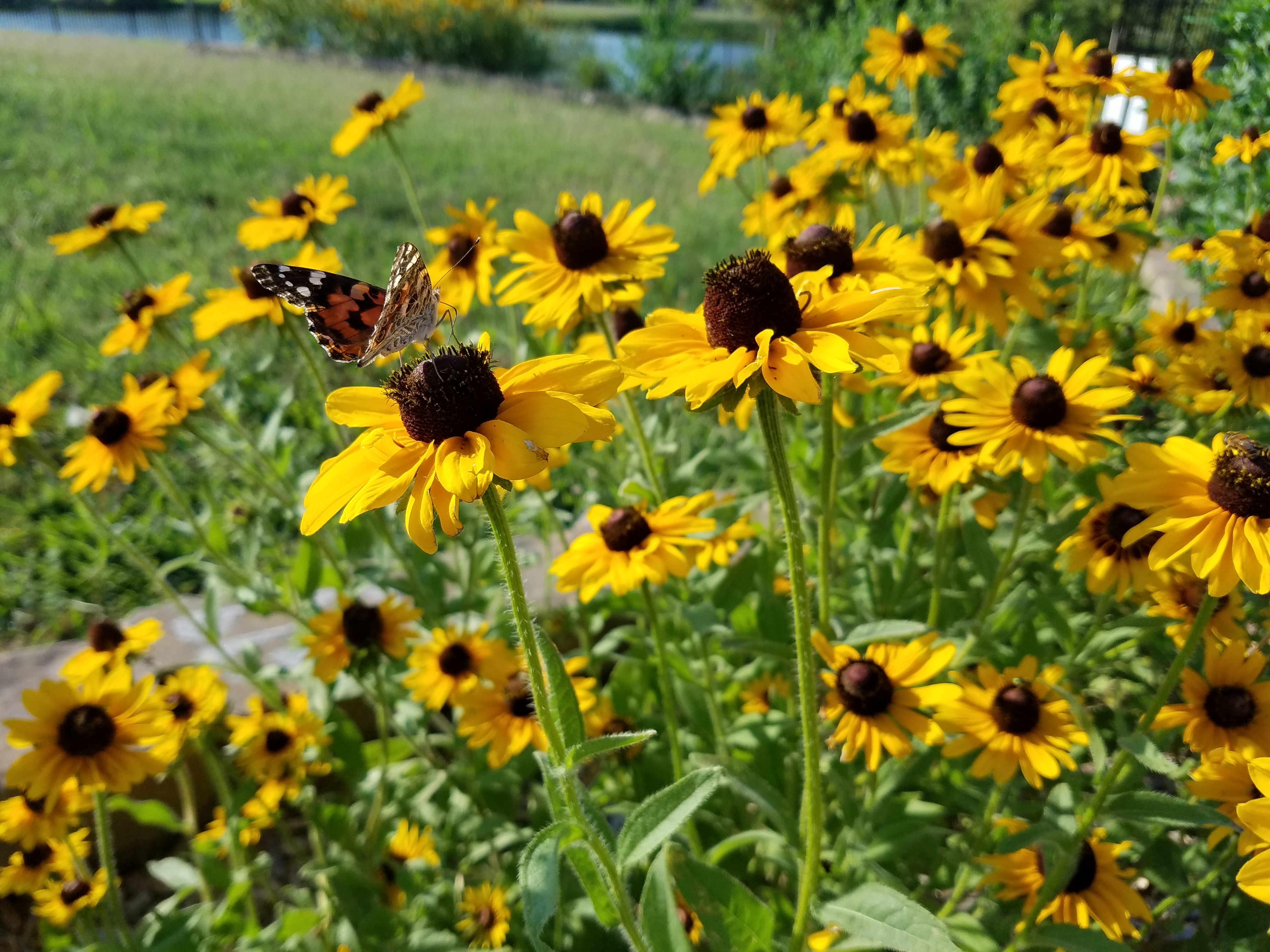 Black-eyed Susan
Flowers June-August with bright yellow flowers. The stems and leaves are very hairy and soft, and they can reach 1-2m in height. Butterflies, bees, and many other pollinators love this plant, and something always hovers around the many blooms in the garden. Host to: silvery checkerspot.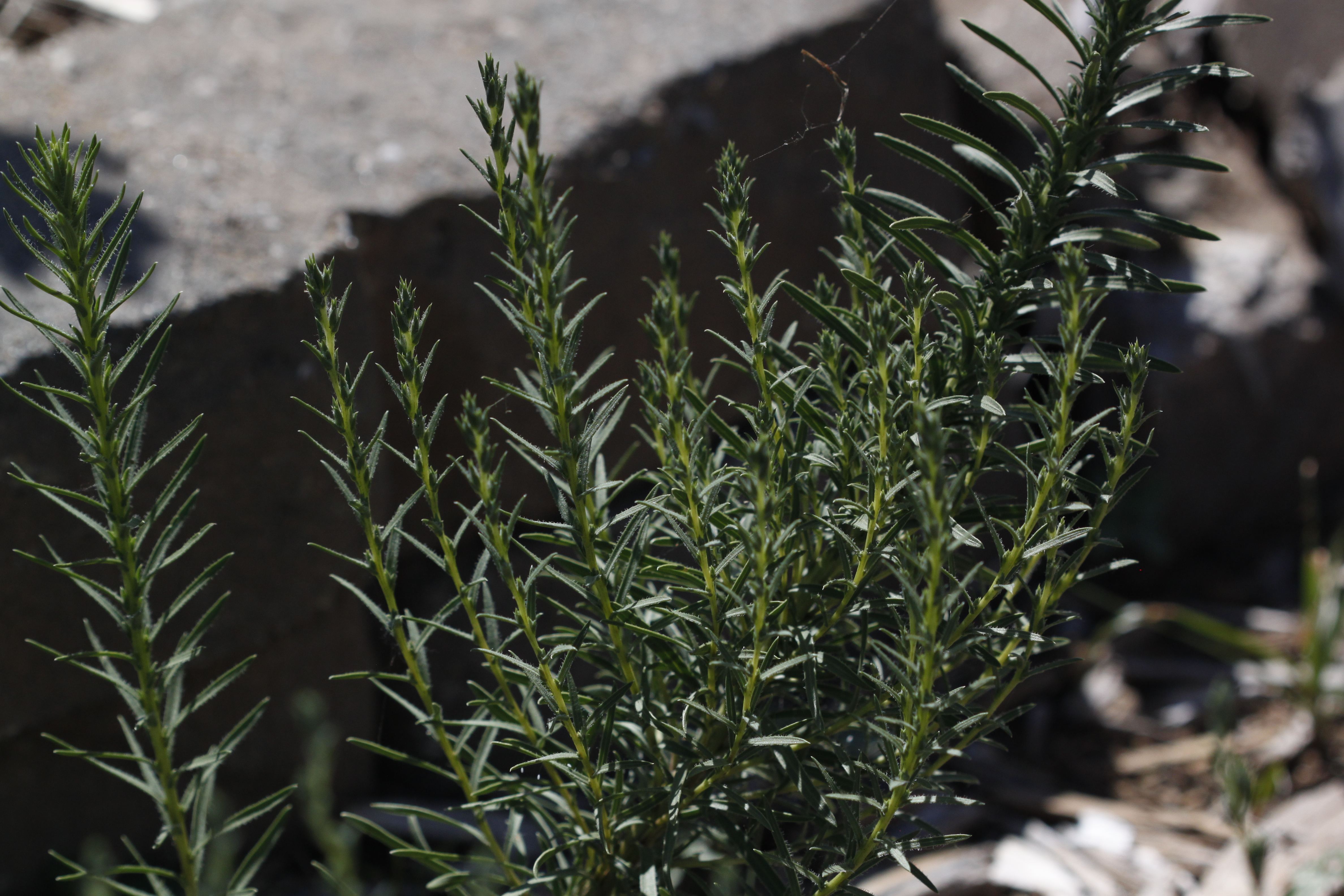 Blazing Star
Flowers June-September starting at the top of the bloom and moving downwards in bright purple flowers. A popular nectar host, these fun, almost Dr. Seuss-like flowers are easy to grow and fun to have around. Host to: liatris borer moth.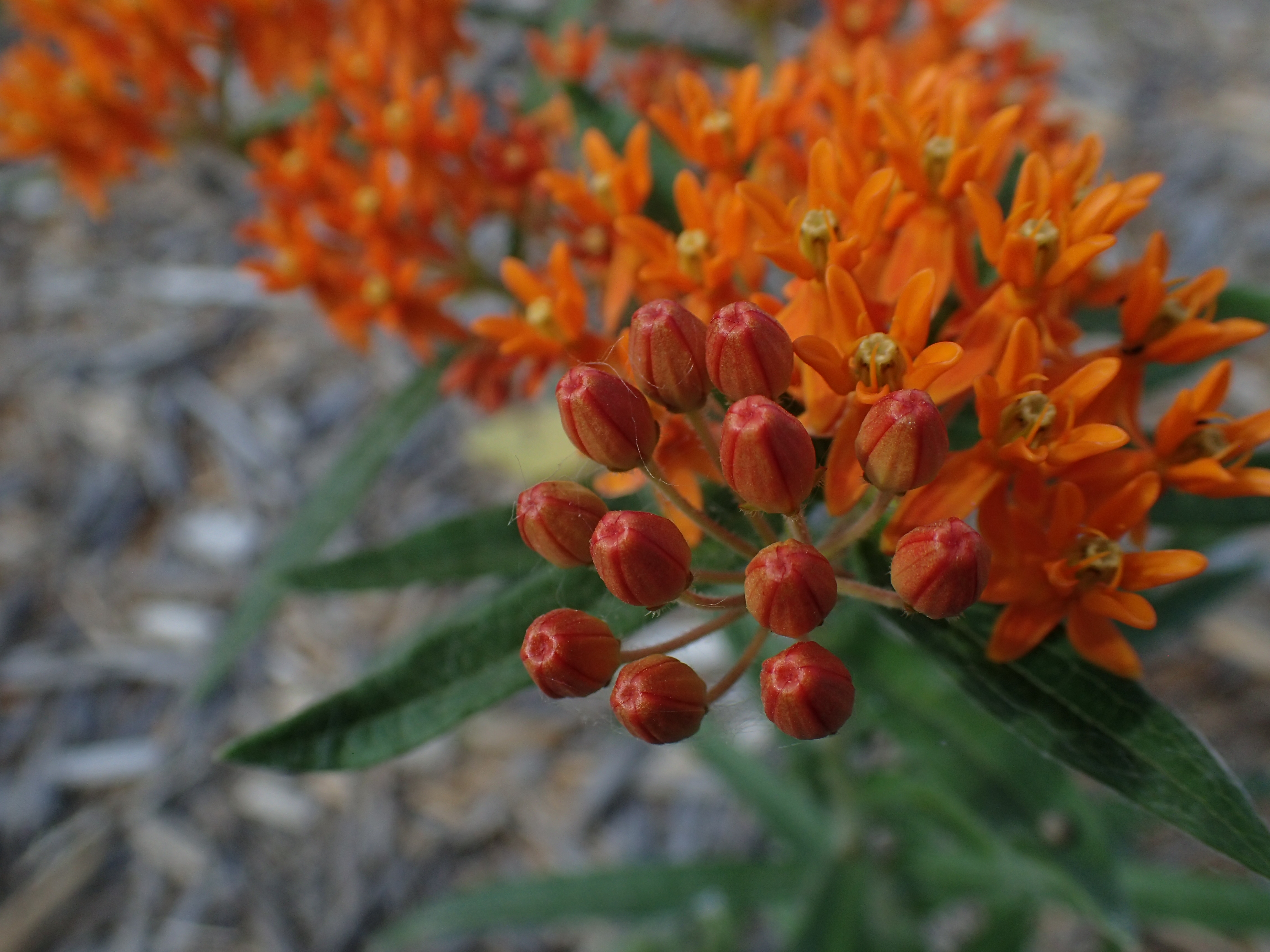 Butterfly Milkweed
Flowers June-August with bushy reddish-orange flowers. After flowering, the seeds are encased in a pod that turns brown when ripe. Once the pod bursts, white filaments act as a sail for the wind to disperse the seeds, much like a dandelion seed. Host to: monarchs.
Little Bluestem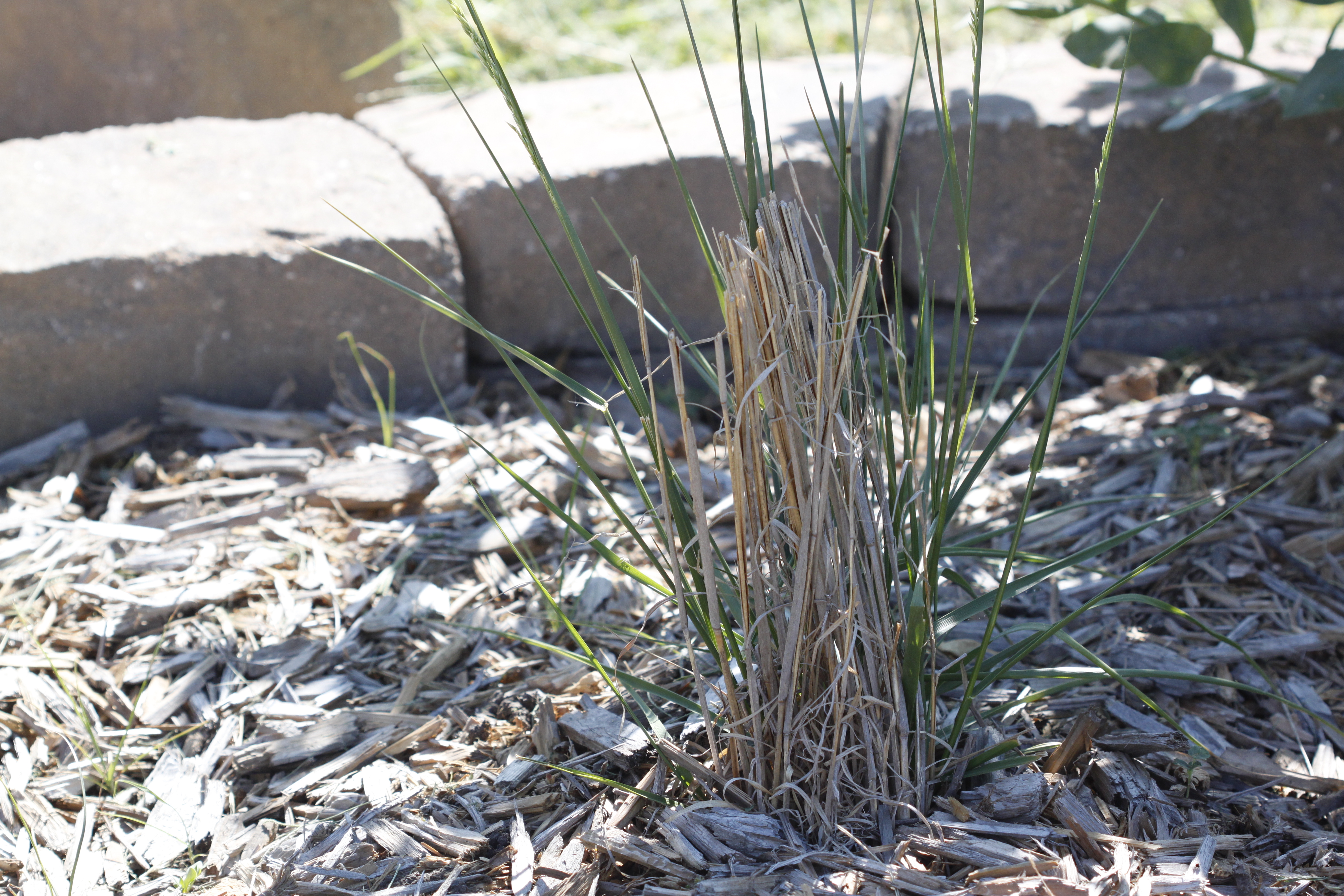 Flowers July-September. The top of the grass is reddish, and wavy spikes give rise to a white inflorescence (a version of flower for grasses). In the fall, this native grass turns reddish and continues to provide beauty to the garden. Host to: many different skipper species.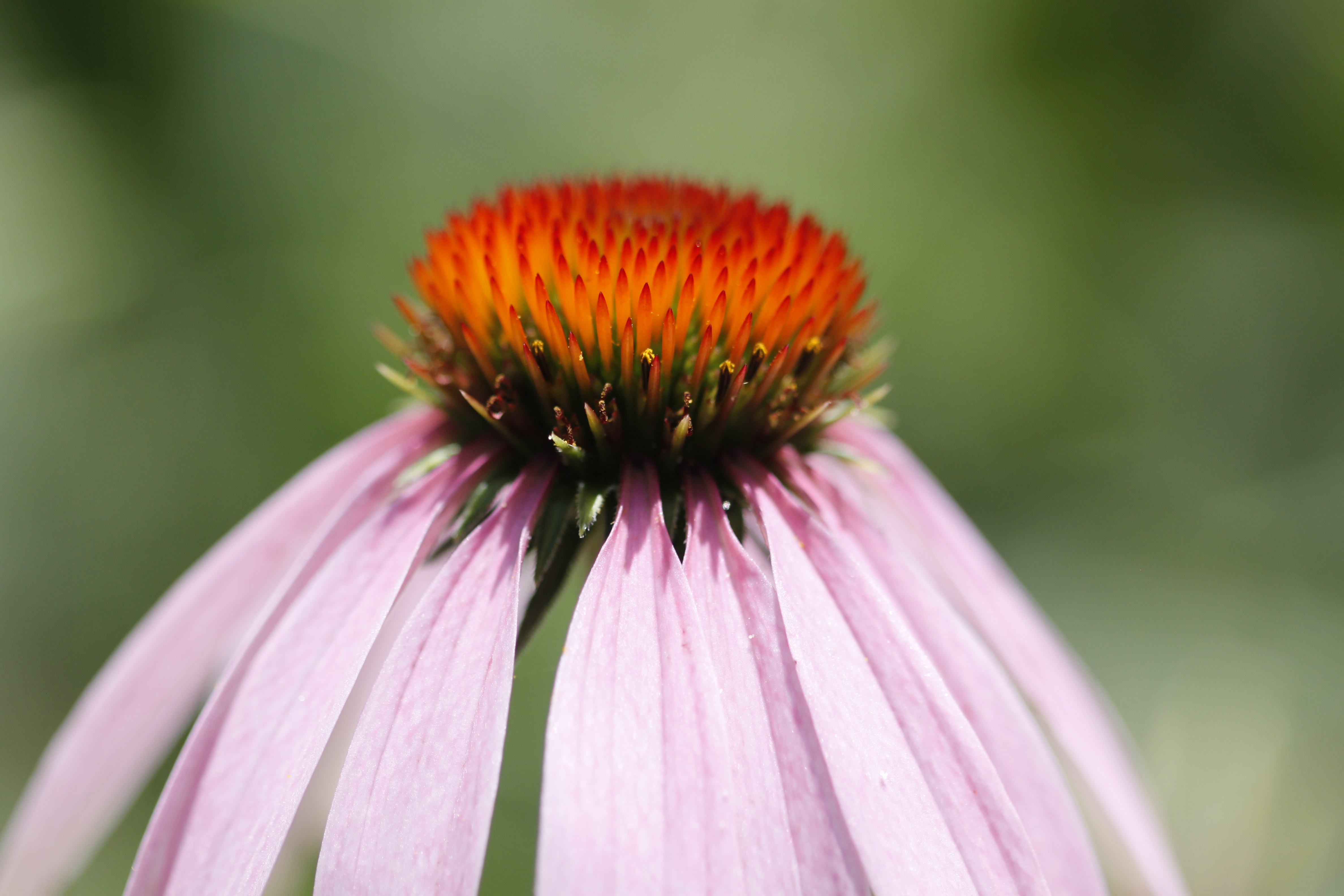 Purple Coneflower
Flowers: June-August with variable pale purple/pink flowers with droopy petals. Butterflies love these easy to grow plants with large flowerheads. They don't spread as much as some of the other flowers, so they do well in a garden without much space or to fill gaps. Host to: silvery checkerspot.
Purple Poppy Mallow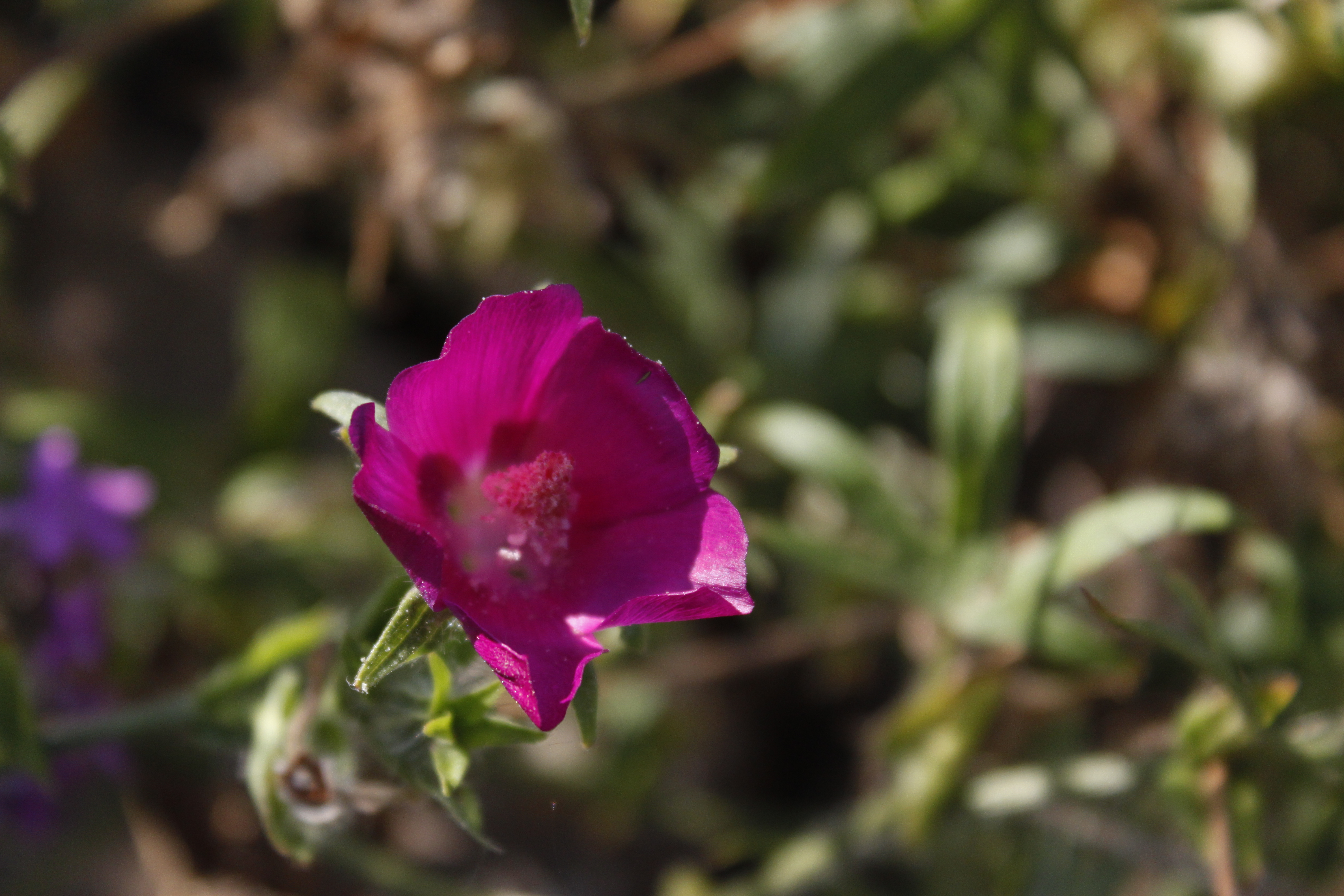 Flowers April-August and is very easy to care for (even in poor and sandy soil) and grows quickly. The stems can grow up to 30 inches in all directions from the central root system. Great ground cover plant. The roots of mallows used to be boiled to create a sweet, sticky, white substance that helped with stomach aches (and could be used to fill a child's sweet tooth). Host to: gray hairstreak, common checkered skipper.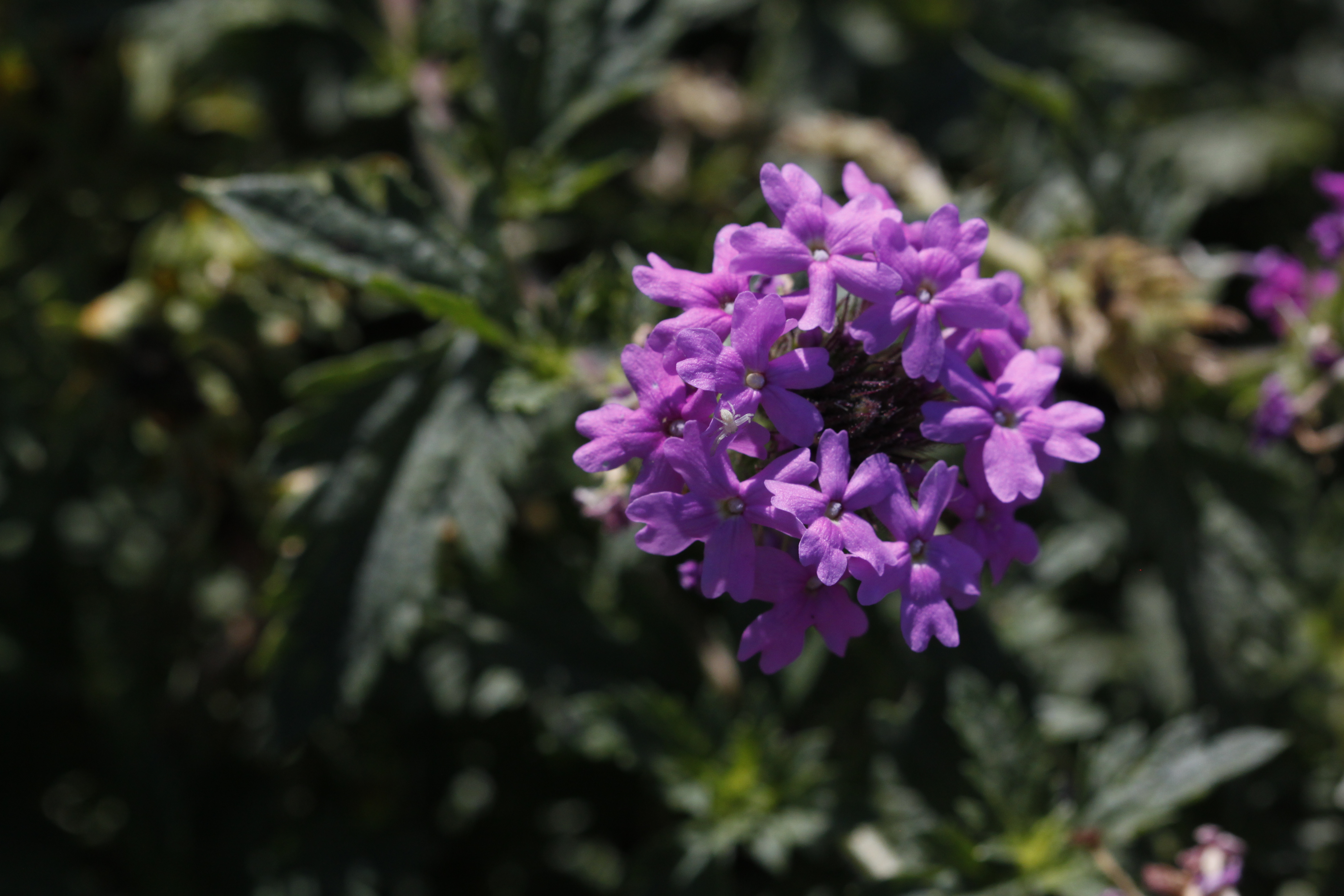 Rose Verbena
Flowers May-June with many small purple flowers on each flowerhead. Grows well in poor soil, and can be transplanted easily. Very popular nectar source for butterflies and bees and the flowers can also be white. Host to: none.
Snow on the Mountain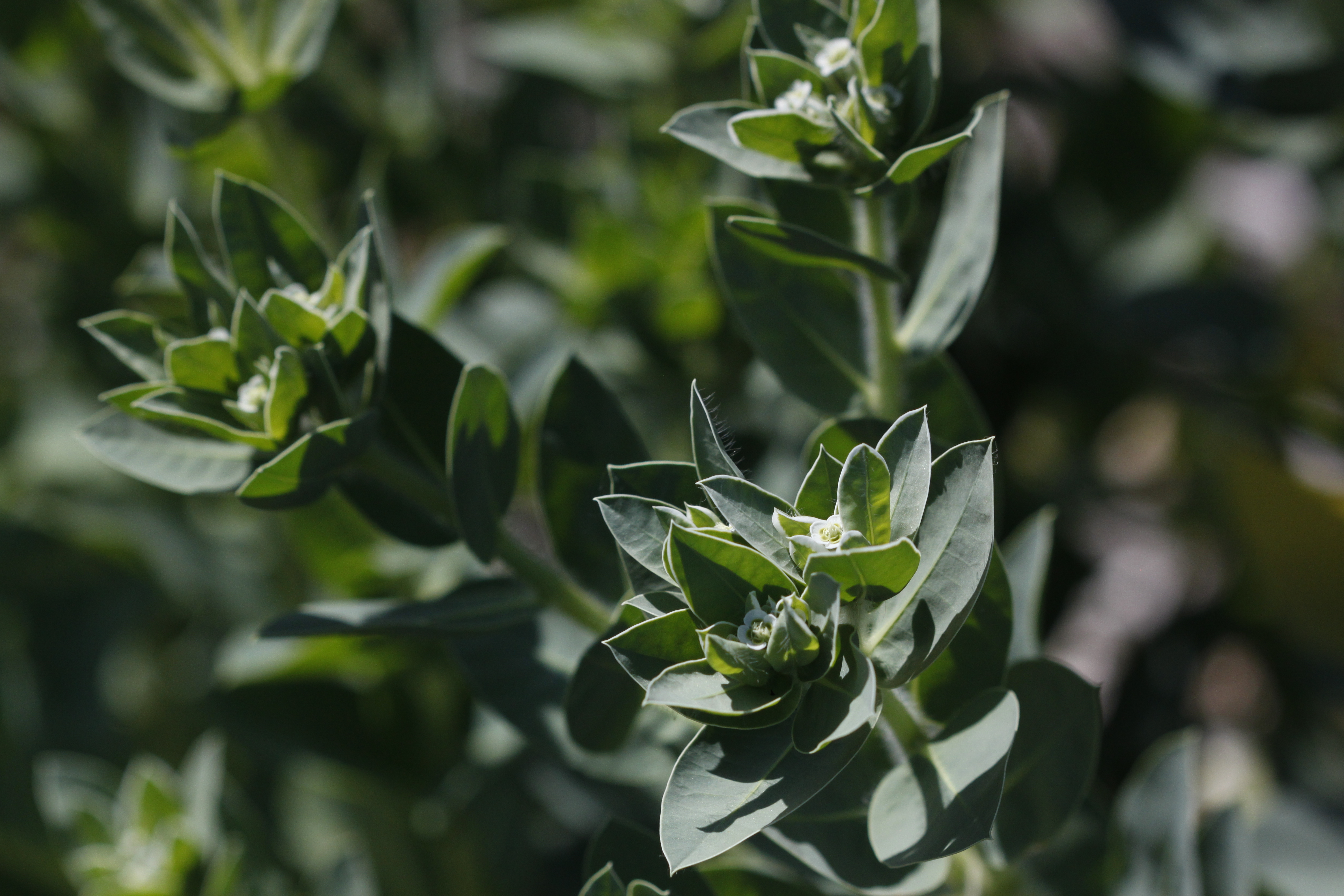 Flowers June-October. When mature, upper leaves are edged in white, with small white flowers in the center. This plant is related to poinsettia, and is poisonous just like its more colorful cousin. The leaves and stem also release a white sap when damaged which can cause skin irritation. Host to: black swallowtail.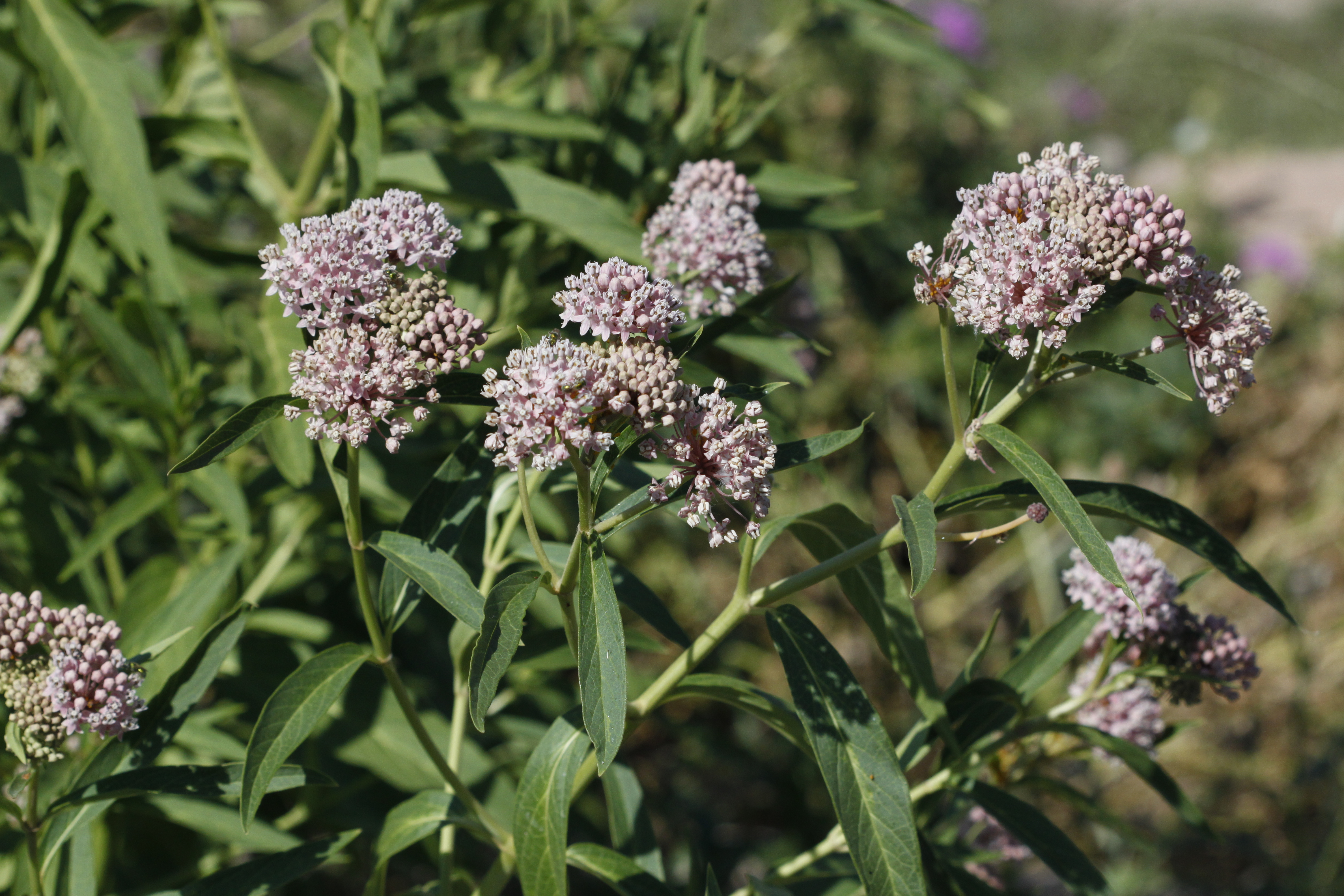 Swamp Milkweed
Flowers June-September and is showy with pink clusters of small flowers. As the name implies, this milkweed needs moist habitats and is often found in swamps or near ponds in the wild. In this garden, we planted them in a metal bin that helps keep the soil moist. Several monarch eggs, caterpillars, and even chrysalis have been found on these plants! Host to: monarchs.
White Poppy Mallow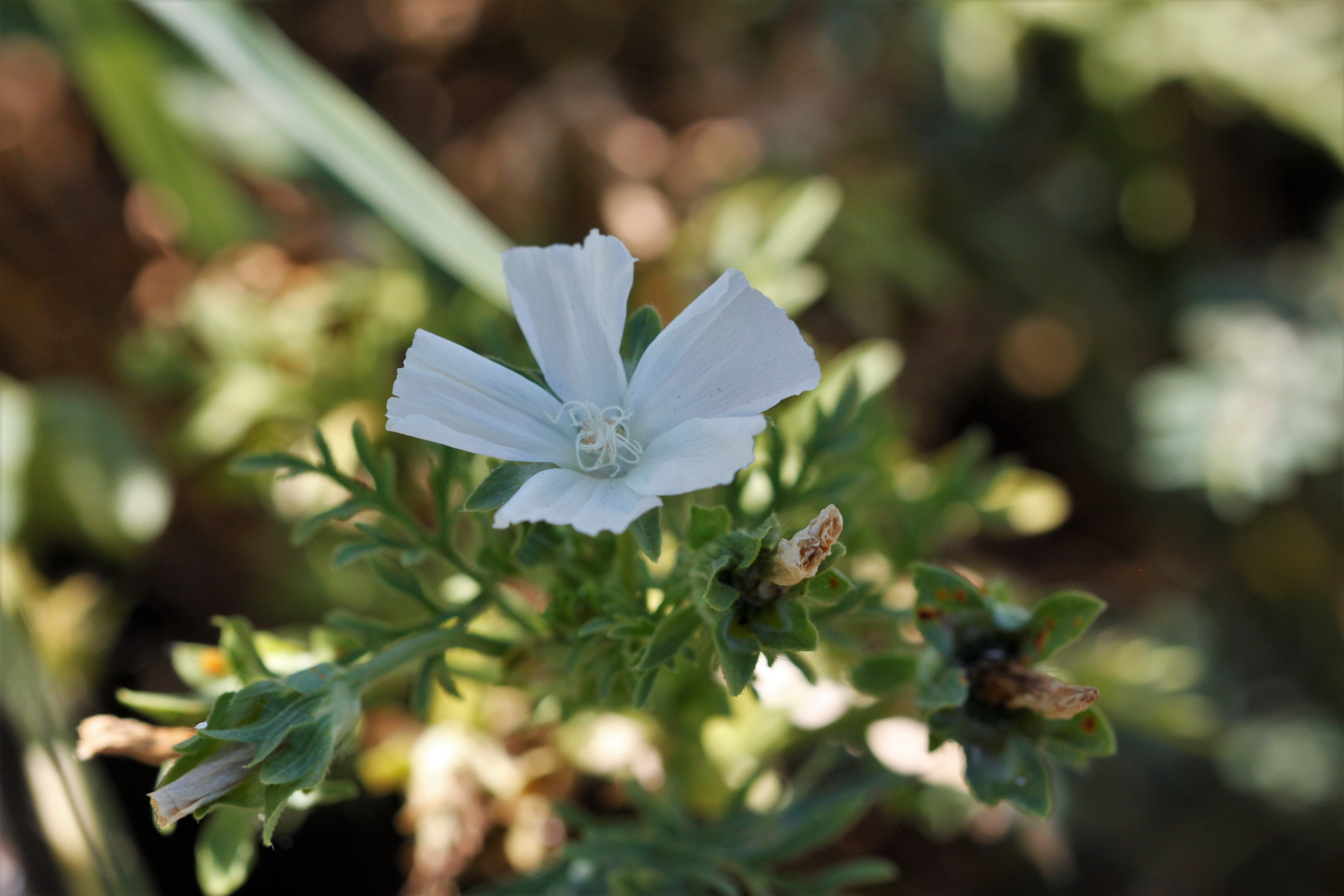 Flowers May-August with white flowers very similar to other mallow in the garden. The leaves vary when compared to the purple poppy mallow, but this mallow also does well in poor and sandy soils and is easy to grow. Host to: common checkered skipper.
Hourglass Garden
Already featured above: blazing star, butterfly milkweed, purple coneflower, purple poppy mallow.
New plants:
Short-stem Spiderwort
Flowers: March-May. This early bloomer is a pretty little plant perfect for butterflies that arrive early to a garden. The flowers, leaves, stems, and fruit are all edible. They do not get very large, so could be outcompeted by larger plants or plants that grow along the ground. Three other species of spiderworts can also be found in Kansas. Host to: none.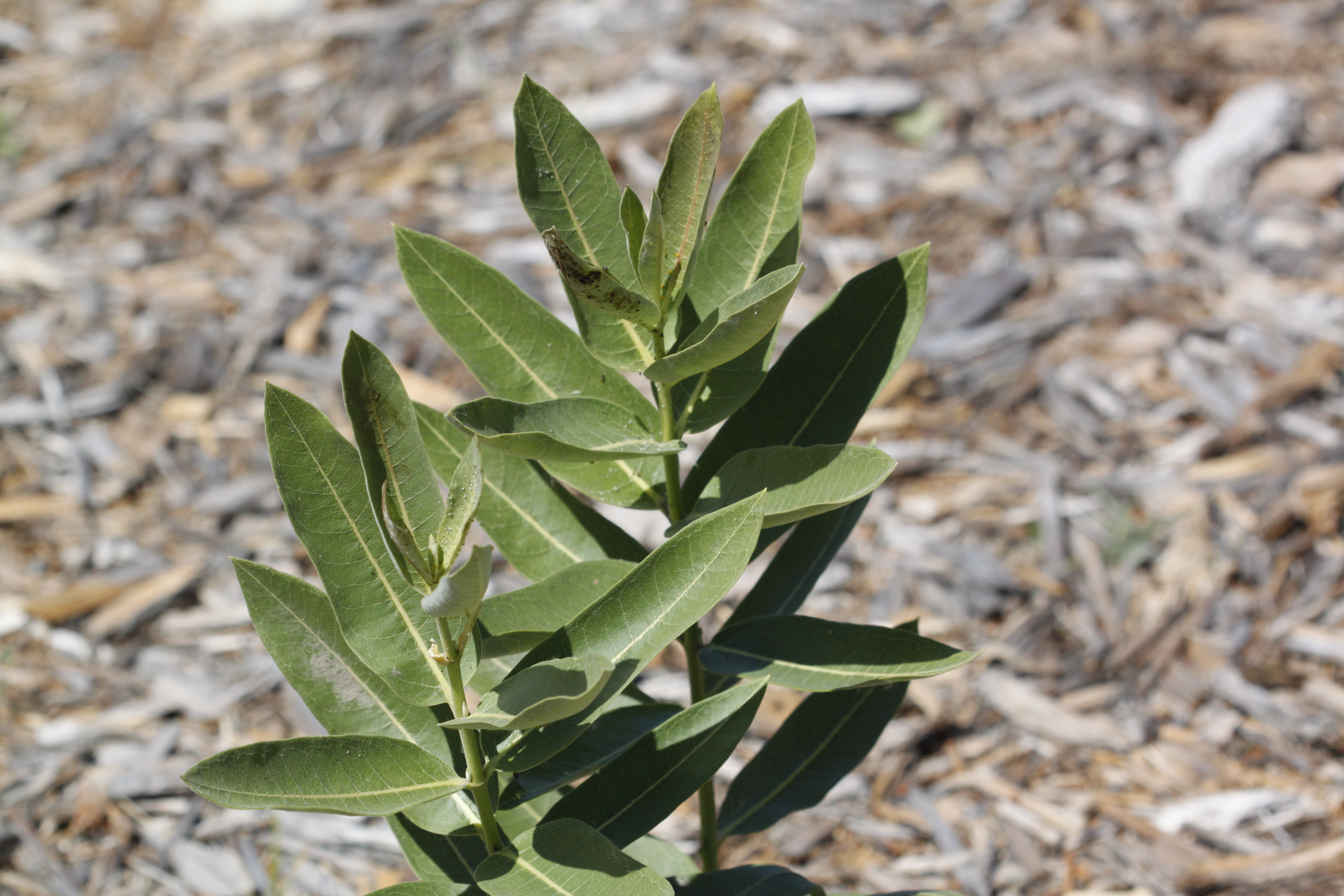 Showy Milkweed
Flowers: May-August and has larger flowers than most other milkweeds. Prefers moist soil and looks very similar to Common Milkweed before blooming. Native Americans used to use the sap to help heal cuts, ringworm, and even used the seeds to draw poison from snakebites. Host to: monarchs.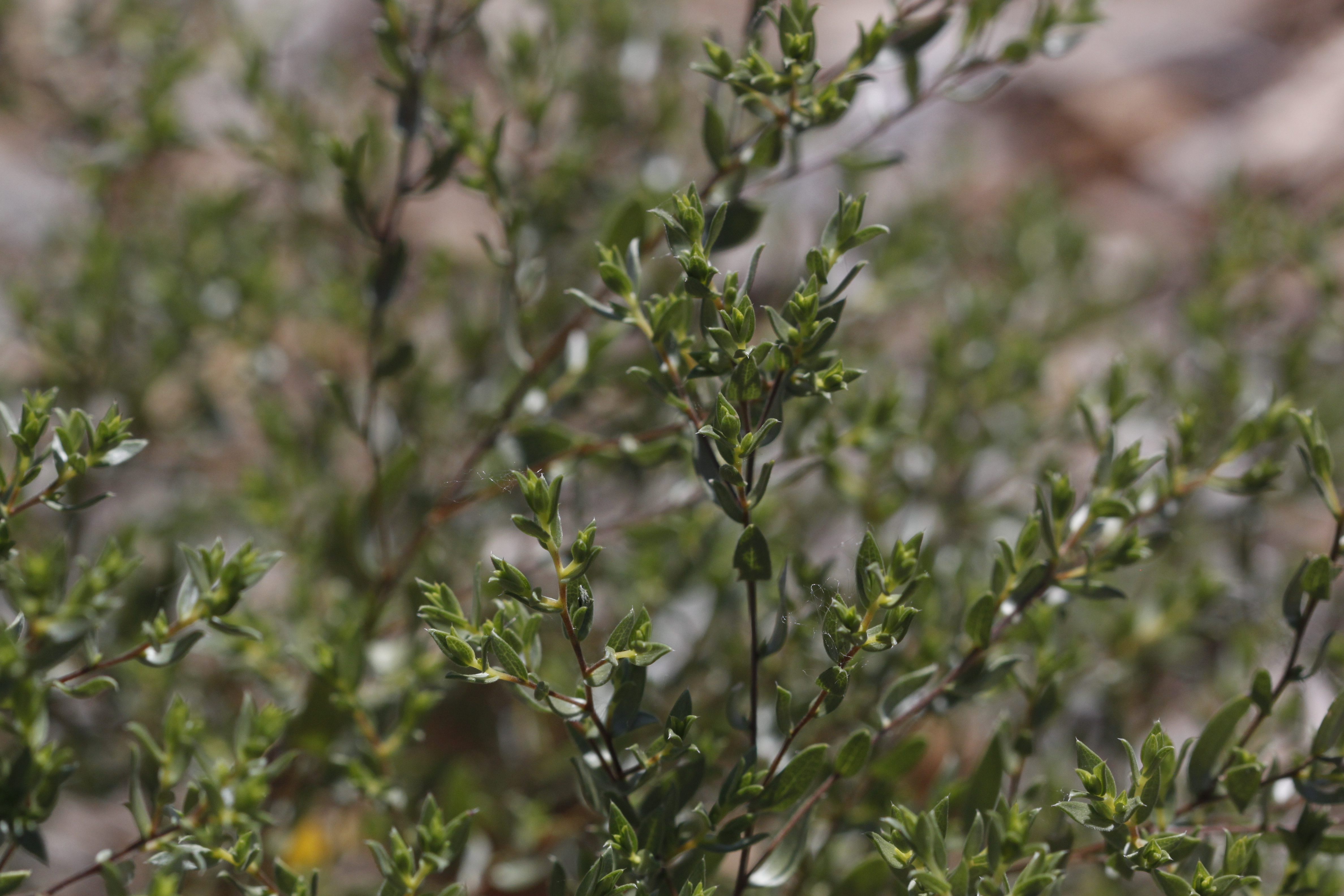 Silky Aster
Flowers: August-October. This late bloomer has purple flowers with petals sticking straight out much like a sunflower (and is even related to the common sunflower often seen in fields). The flowers in the gardens were picked to try and provide nectar sources for as long a time as possible, and this is a good example. Host to: pearl crescent.
White False Indigo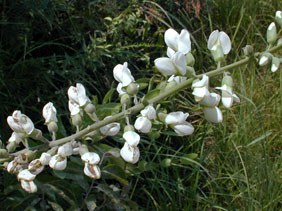 Flowers: May-July. Very tall flower that is popular as a food source to adults and larva of many different butterflies. Grows naturally along roadsides and rocky soil, so does great in gardens. The indigo in this bed unfortunately never germinated. Host to: southern dogface, orange sulfur, wild indigo duskwing, and others.

Yellow Coneflower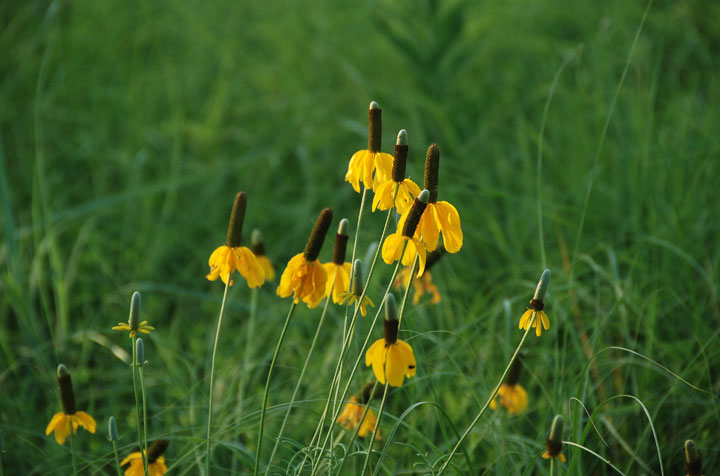 Flowers: May-"August. Another tall flower, our own coneflowers in this bed did not get enough light and have begun wilting. Normally found in very poor soil, and can grow almost anywhere there's enough light. Historically used in teas to treat poison ivy, snake bites, headaches, and more. Host to: none.

Zagreb Tickseed
Flowers: May-September. Bushy plant with small yellow flowers. Very drought tolerant once established and can even be coaxed into a secondary fall bloom if late summer blooms are cut off. Very showy plant that does well in poor soils. Host to: dainty sulfur.
Arrowhead Garden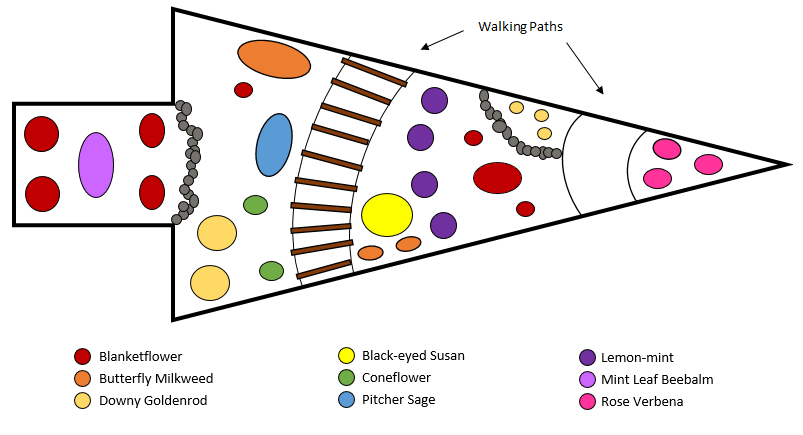 Already featured: black-eyed susan, buttefly milkweed, coneflower, rose verbena.
New Plants: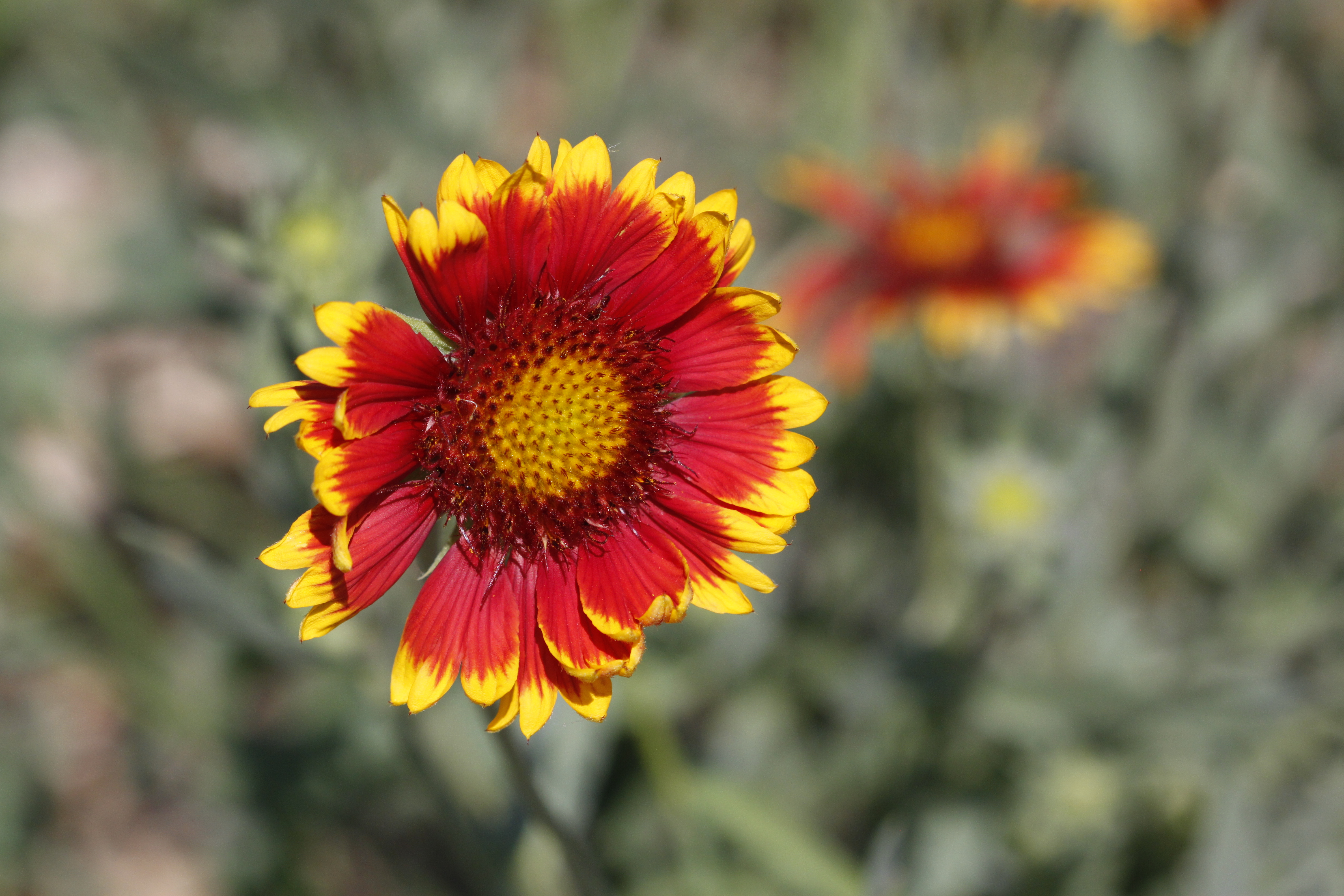 Blanketflower
Flowers: May-September with variable flowerheads on long stalks. Many of our blanketflower is hidden among the black-eyed susan which did very well this year. This showy plant does well in sandy soils and its long bloom time makes it perfect for gardens for show and to attract butterflies. The seeds are also very easy to harvest and replant. Host to: blanket flower moth, others.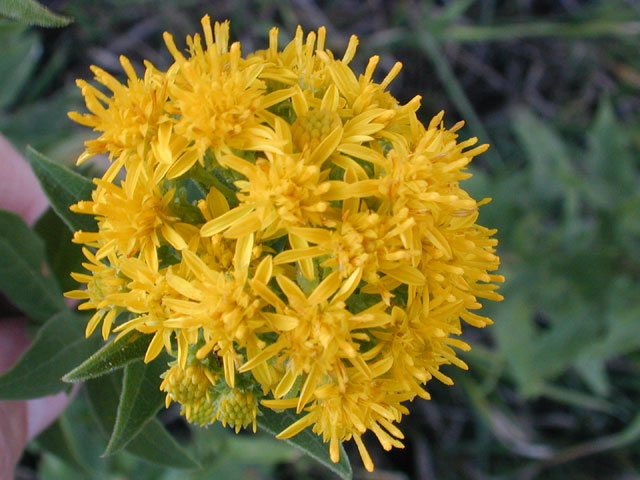 Downy Goldenrod
Flowers: August-September. Another plant picked for its late bloom, this tall showy goldenrod is perfect for feeding monarchs on their return journey to Mexico for the winter. Host to: many species.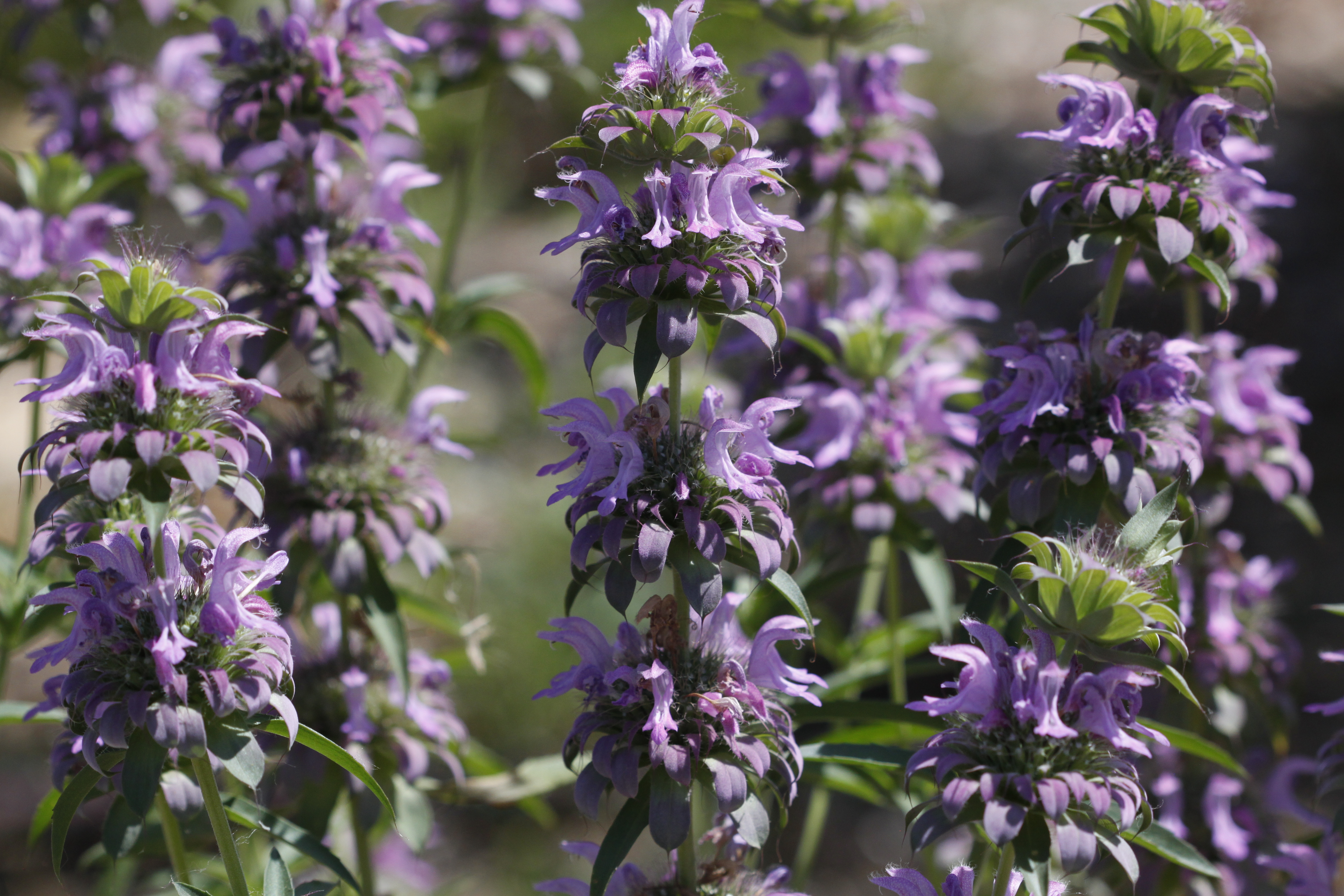 Lemon-mint
Flowers: May-July. Also known as beebalm, this beautiful, very fragrant plant is a must have for native gardens. It is very showy and butterflies love it. Both the flower and leaves have a strong scent to them. We call it the "UFO Plant" due to it's flower shape and how each stack up on each other. Host to: pyralid moths.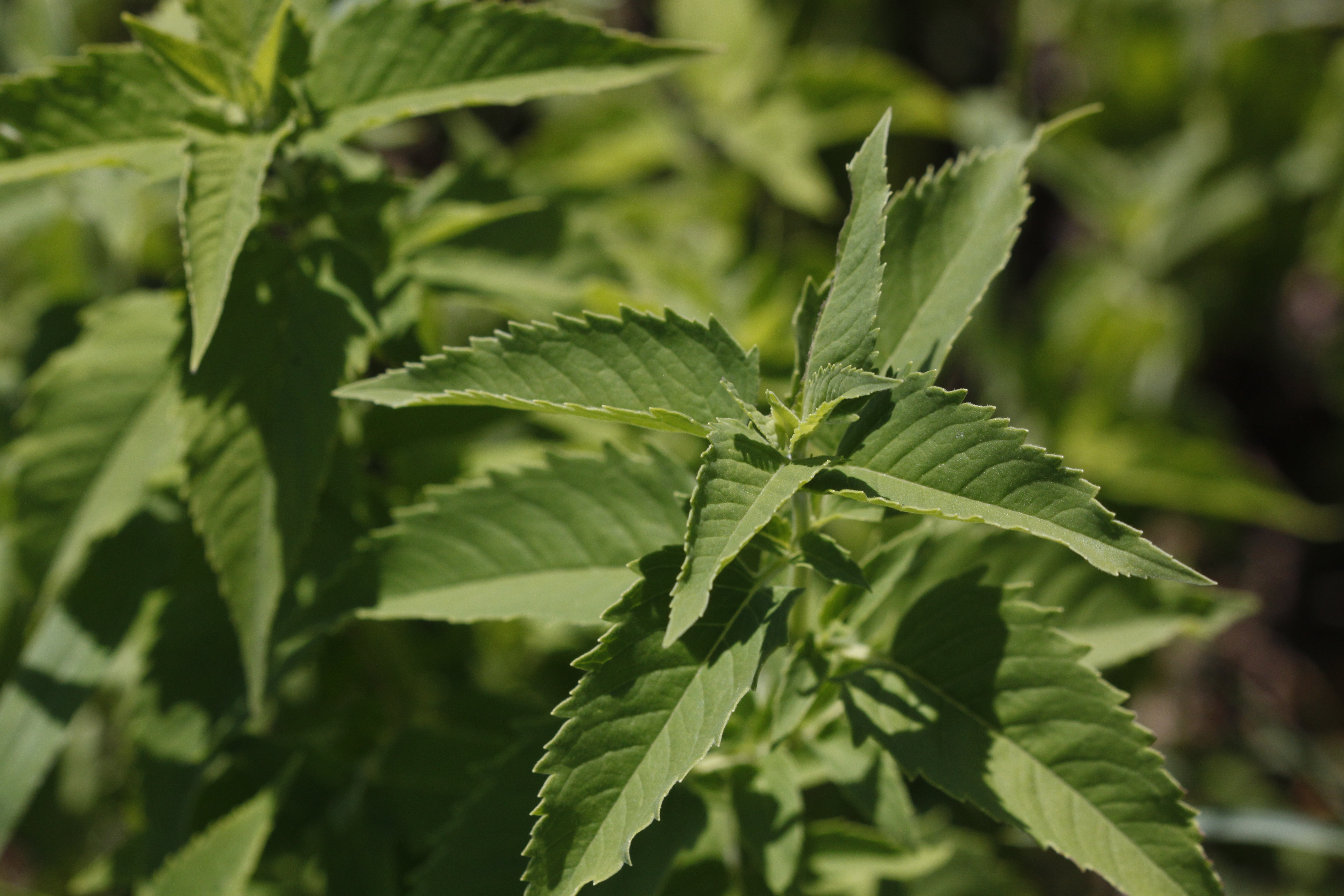 Mint Leaf Beebalm
Flowers: June-August. Also known as wild bergamot, this flower is also very pleasantly fragrant. It has been found in several places on base, and is a strong butterfly and bee attractor. Leaves can be used to make tea and have been used in the past for perfumes. Host to: none.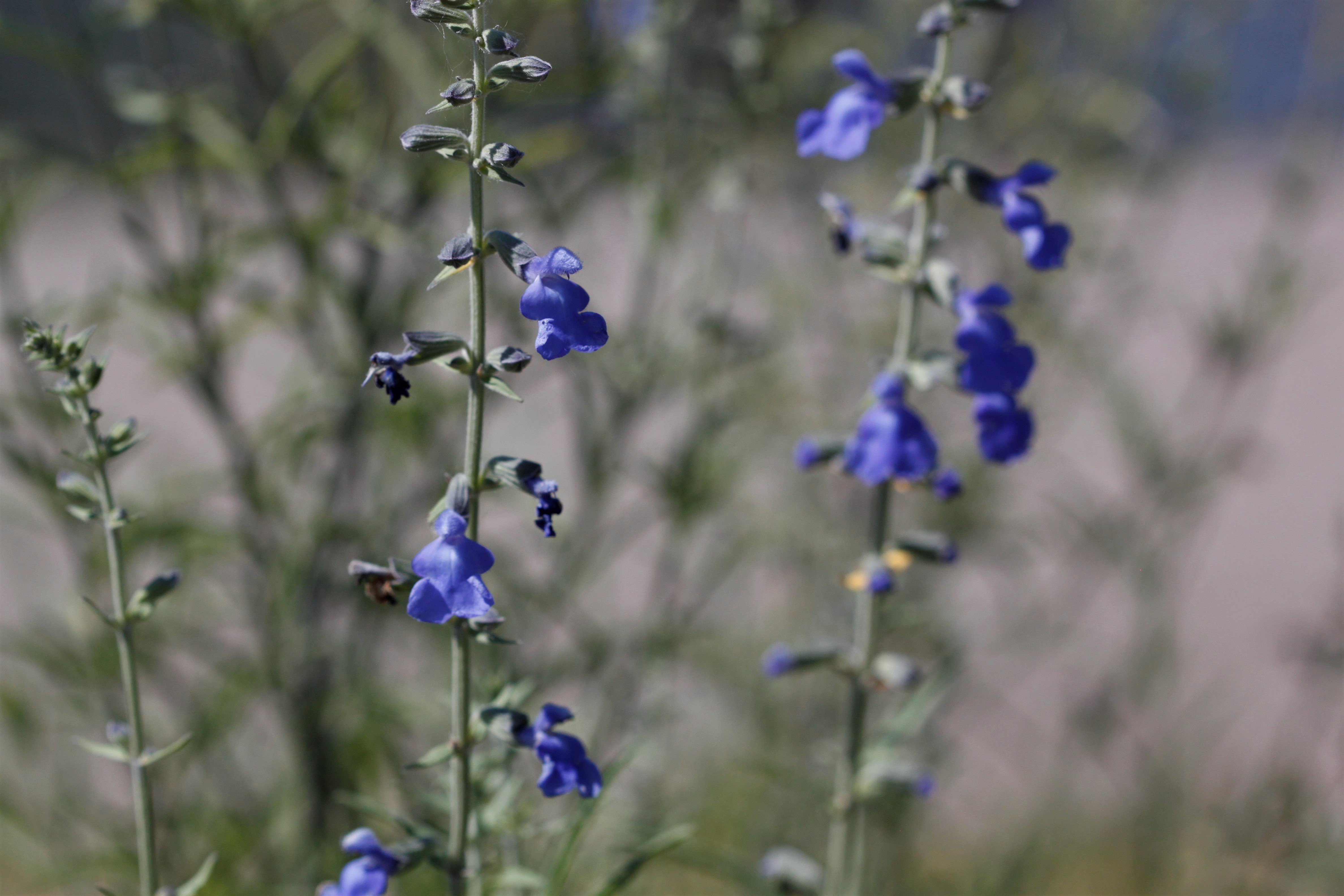 Pitcher Sage
Flowers: July-October. This small flowering plant provides a splash of blue on tall stalks. It grows easily in poor soils and can survive drought conditions with roots that can be up to eight feet long. Bumblebees love this plant, and it is sometimes visited by hummingbirds as well. Host to: none.
Is it native? https://plants.usda.gov/
Downy goldenrod, spiderwort, yellow coneflower, and white indigo pictures from KS Wildflowers, all others taken by Nicole Brown in the gardens.
Questions, comments, concerns? Feel free to stop by Building 9 on base to talk to us, or contact:
Laura Mendenhall: 316-759-5765 or laura_mendenhall@fws.gov